Mutual Consent Divorce
Get Expert Legal Consultation for Mutual Divorce
✔

Lowest Fees
✔

Quick Process
✔

Expert Lawyers
---
Mutual Consent Divorce: Cost, Procedure, and Documents required
Updated on May 14, 2022 12:10:16 PM
"Mutual Consent Divorce is no longer taboo in India." People are slowly recognizing the harsh realities of their marriages and making choices to enter healthier ones.
Divorce Matrimony is complicated! But so are relationships as well that could harm your physical and mental health.
Mutual Consent Divorce
---
Mutual Consent Divorce is a legal action taken by both husband and wife when they decide to end their relationship and get divorced on a mutual basis. In simpler words, when both the parties(husband and wife) mutually agreed to divorce, then it is called Mutual Consent Divorce.
Since the decision has been made, it's time to terminate the marriage on proper legal grounds. The question in mind, "how to get a mutual divorce," would be answered here. Let's start this by understanding the laws under which divorce in India is legalized. India is a diverse country, compiles so much diversity in religions. Every religion has its faith and norms about marriage; therefore, there are separate mentions of laws in the constitution about divorce between couples in different religions.
| | |
| --- | --- |
| Religion | Law |
| Hindu, Sikhs, Jains, and Buddhists | Hindu Marriage Act 1955. |
| Muslim | Muslim marriage is a contract under Muslim law. |
| Christian | Indian Christian Marriage Act 1872 and the Divorce Act 1869. |
| Parsi | Parsi Marriage and Divorce Act 1936 |
Also, the Special Marriage Act, 1954 applies for divorce in inter-religious marriages.
What does Divorce Law state for Mutual Consent Divorce?
---
But before thinking of applying for Mutual Consent Divorce, one should keep few things in mind with regards to this. As per the Hindu Marriage Act 1955, section 13B states that there must be the following conditions fulfilled for Mutual Consent Divorce:
Husband and wife are not able to live together anymore
They have been living separately for one year or more than one year
Both of them have mutually agreed that the marriage has been destroyed, and hence it needs to be ended.
Where to file Mutual Consent Divorce in India?
---
After knowing about the laws regarding divorce in India, you might want to know where to file a petition for Mutual Consent Divorce?
The couple can apply for mutual divorce in the Family Court of the city where they last lived together, such as their marital home, where the marriage was solemnized, or where the wife currently resides.
What are the documents needed to attach for Mutual Consent Divorce?
---
While filing a petition for mutual divorce, certain documentation must be attached to the petition. The documents that are mandatory for filing Mutual Consent Divorce are as follows:
Marriage Proof or Photographs of Marriage
Aadhaar card of both husband and wife
Marriage Invitation Card
What is the Procedure for Mutual Consent Divorce in India?
---
The process for getting a divorce on mutual consent is a multi-step process. The procedure for Mutual Consent Divorce in India is as follows:
How much is the Cost for Mutual Consent Divorce?
---
The overall cost for getting a mutual divorce could vary from condition to condition. There could be two hearings or more than two in the court for the mutual divorce. Things get more clarity after consultation with expert lawyers in family matters.
The charges for consultation on mutual divorce is displayed below:
| | | |
| --- | --- | --- |
| Service | Fees | Response Time |
| Preliminary Telephonic Consultation | | Same Day |
| Telephonic Consultation with Advocate | | Within 2-3 Days |
| Video Conferencing Consultation with Advocate | | Within 2-3 days |
| In-Person Consultation with Advocate | | Within 2-3 days |
| Instant Telephonic Consultation with Advocate | | Within 24 hours |
How to get a Divorce Quickly in India with Mutual Consent?
---
While filing for divorce, one must seek help from experts like Mutual Consent Divorce Lawyer who will help the respective individual in the entire process. At the same time, he will also inform you that the following are the requirements while the process of divorce is going on:
Firstly, a joint agreement is signed by both parties
Next, the first motion statement of both of them is recorded, and in the presence of the hon'ble court, it is signed on paper
Then, the court gives them six months as a chance to change their mind
After that, if they don't agree even after those six months, they are called for a second hearing, which is the final one.
Why Litem?

---
We are a team of Advocates and professionals having years of experience in Trademark registration and other related queries. We would be happy to assist you in getting your Trademark registered without any difficulty. We are committed to creating a good relationship with our clients and providing them with the best service experience. Therefore we create groups with our clients to inform them about each stage of their Trademark Registration Application.
Choose the right Platform to register your Trademark hassle-free and with less chance of rejection.
Litem is a helpful platform for numerous reasons, such as the following:
Free Legal Advice
Expert Lawyers
Lowest Fees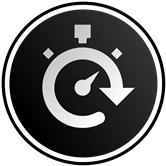 Quick Process
Frequently Asked Questions
---